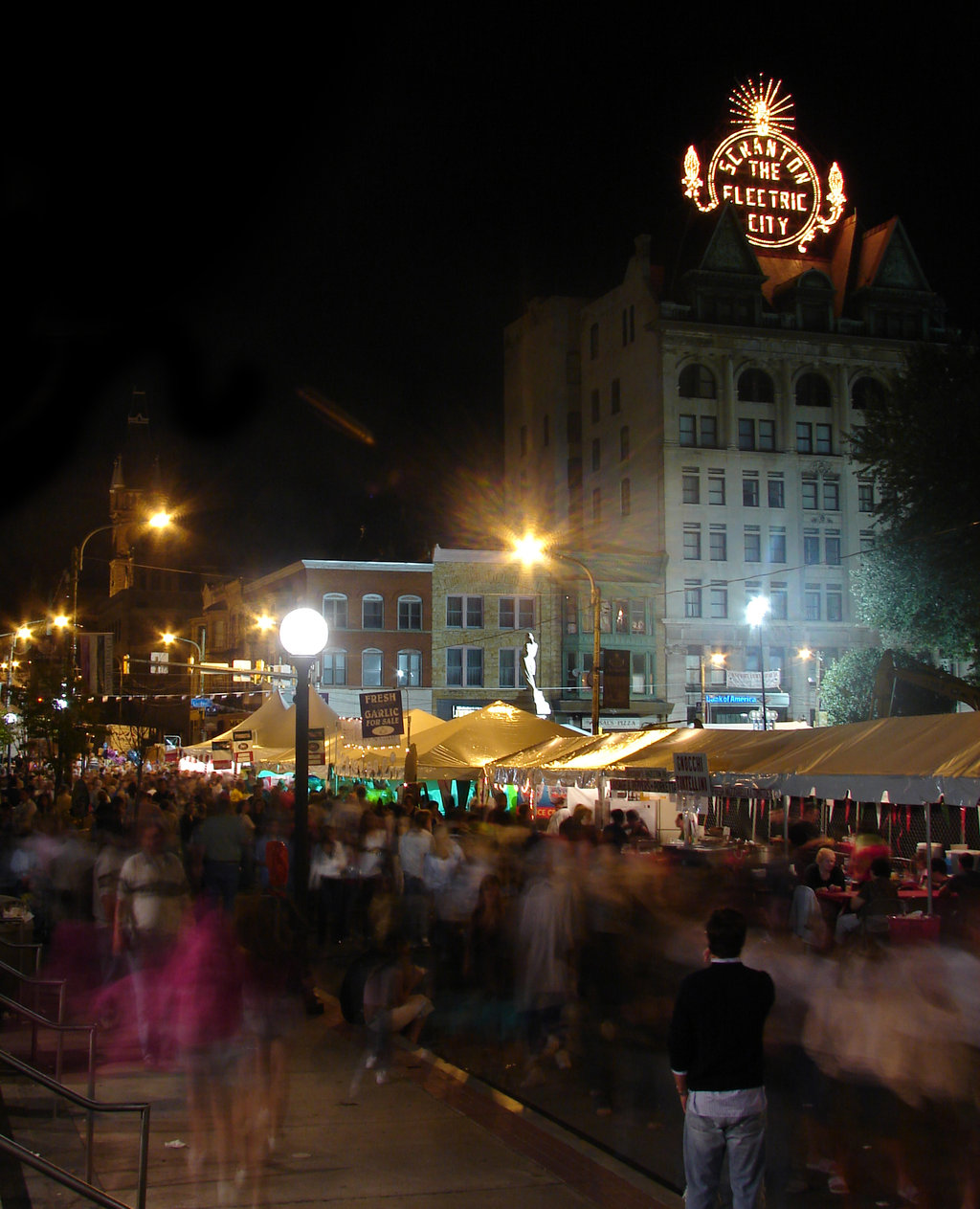 a Jack of all trades is a master of none...
I wouldn't consider myself the best illustrator, photographer, typographer, writer, layout editor, package designer, marketer, or distributor (now that's how you start a sales pitch!)--but in the publishing industry, I've played each of these roles and carried them with a sustained quality.
More to the point, I've seen how these roles work together, how they communicate, and how each role's tasks flow into the next.
but oftentimes better than a master of one.
In my time in print magazines, I've experienced taskloads and challenges from multiple perspectives--from building an editorial calendar for the upcoming year as a senior editor, to finalizing layout and signing off on proofs as an art director.
In my time with a big-four publisher, I've been a production associate archiving and versioning working production files, and a production manager working directly with vendors and editors to print thousands of modern and legacy titles. I even managed the repackaging of a New York Times bestseller as a special-edition, hot pink 12" vinyl record!
Additionally, I've been a web server administrator for over a decade, managing a domain name portfolio as well as websites for myself and my clients.
Most recently, I was the designer and production editor for RareRetro's new line of puzzles, "The American Century".
Uptime in 10 years
of web service management
Magazines circulated
as Managing Editor
or Art Director
Books produced as
Production Manager

A selection of Publishing and Tech Professionals of LinkedIn endorse my applied knowledge in:
communication as a lifestyle
Management as an Education
As a student, I was engaged but unfocused. I could dig deep into an essay, a study of something that interested me, or a mastery of something that challenged me--but in youth, I did these things on my own terms. If those terms met up with the educational institution's terms, I did exceptionally. If they didn't, well...it probably didn't get done at all.

Understandably, this didn't pave the way for an illustrious college education. Graduating from high school at sixteen, I decided to take at least a year off before diving headlong into higher education. My experiences up to that point didn't speak to my particular compatibility with typical collegiate success.

I spent a year working, and over the next I traveled cross-country, spending time in New York City, Missouri, Los Angeles, and Michigan before returning home and applying to SUNY Potsdam. The decision was less out of personal conviction than just something to try next, and the academic result showed.
Regardless of my performance on transcript, though, my perspective on creative play was growing broader. Even before my cross-country trip the year prior, the written word and my tiny Canon ELPH were my constant companions, telling the story of my adventures though reflections in essays and photographs.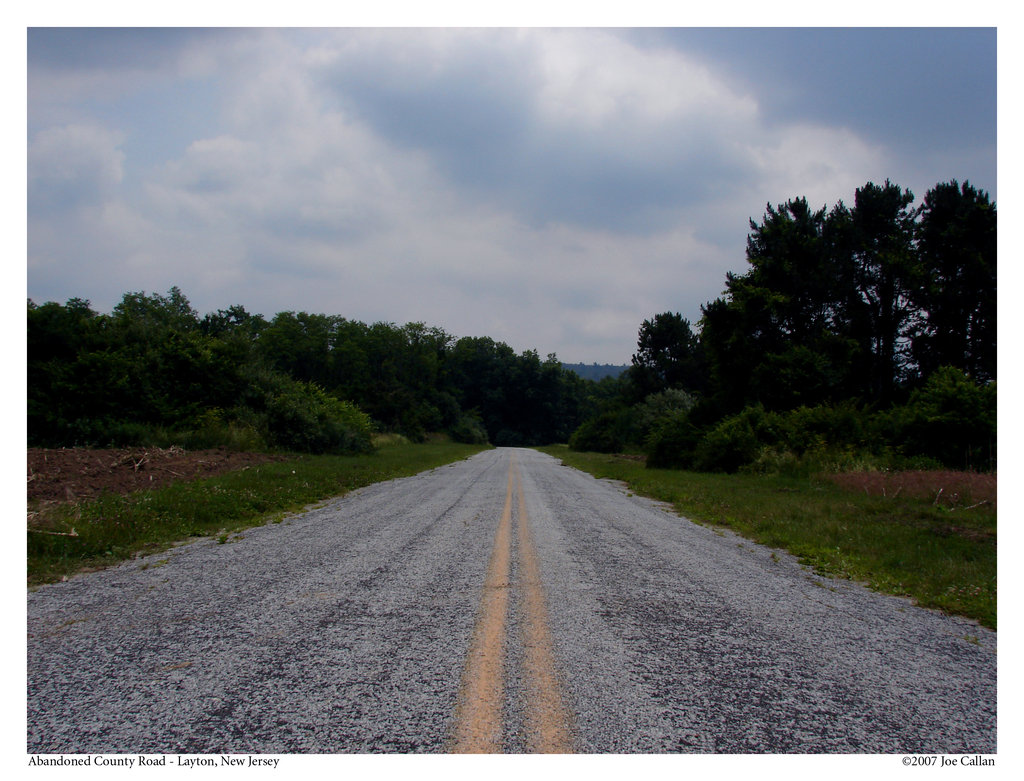 My grades at Potsdam reflected two things:
I took the rigidity of matriculation about as seriously as I took high school; there were a group of professors that inspired me to assimilate the knowledge and skills I was passionate about, and that passion became clear when I expressed myself in my best capacities.
I may have left college without a B.A. in Philosophy, but the exploration served my own philosophy nonetheless. I started a regular photoblog in 2003, paired with essays or reflections tuned to my experiences wandering and working.
In 2005, I moved to Milford, PA. Working first as a editorial assistant helping to proofread and provide additional reporting for Milford Magazine, I was given an education in editorial calendars, deadlines, fact-checking, and sourcing freelancers. I was eventually assigned to stories in the feature well, working directly with the editor and art director to meet the style and voice of the publication.
Staff changes soon put me in a leadership position the following year (almost certainly prematurely), and I was invited to meet new challenges and take on more roles as the production of the magazine required.
When I left Milford Magazine in 2007, I had participated in the production of twenty-five issues, serving as Managing Editor for ten of these issues.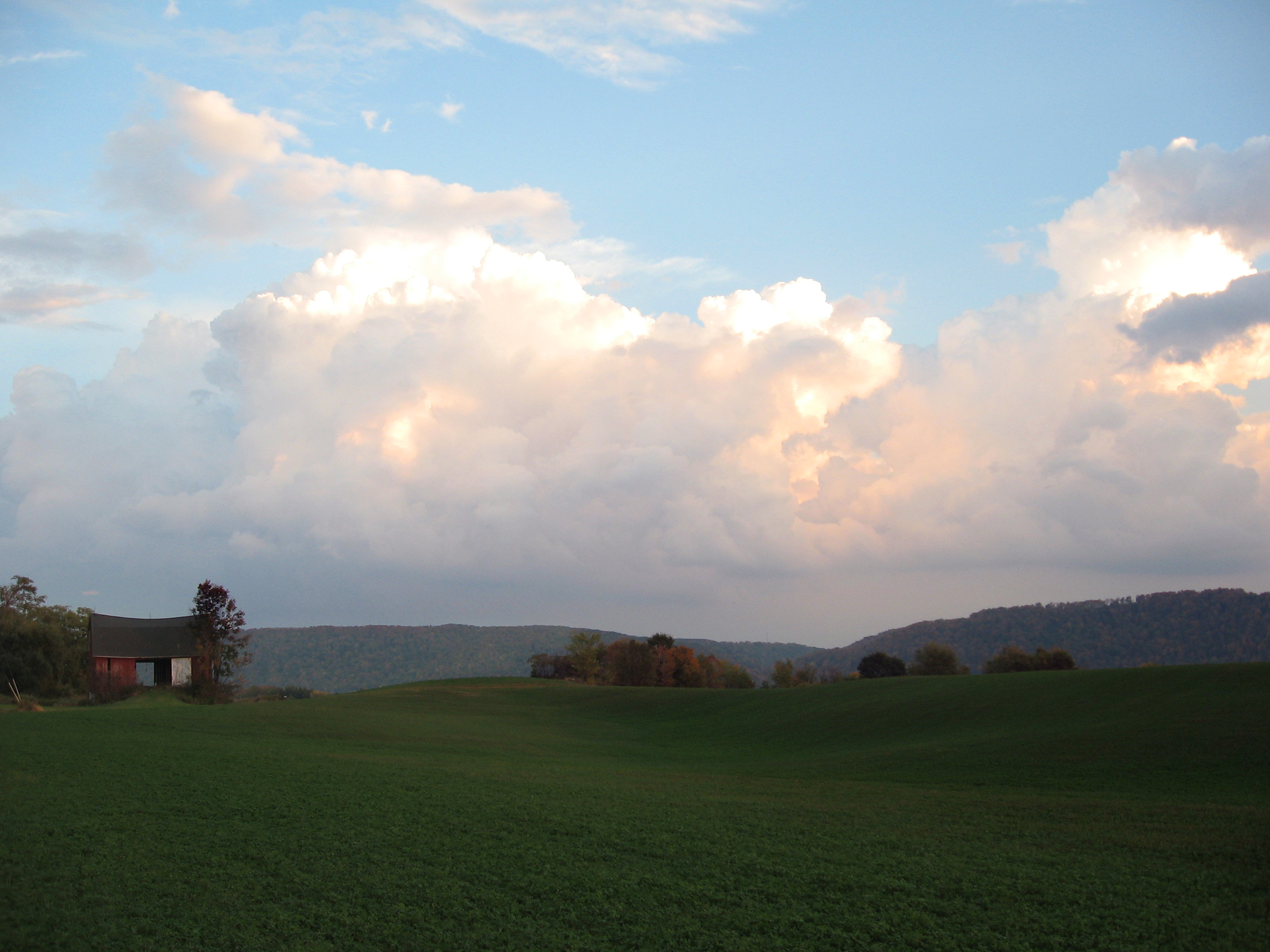 After wintering in Myrtle Beach to regroup, editing a screenplay and working on other personal writing projects that would eventually lead to my first two completed novellas, I returned to Northeastern Pennsylvania to find a job at Domainer's Magazine, where I started as an art assistant at the bottom of a very different production ladder.
If my experiences at Milford Magazine were an education with publishing veterans living in the era bridging paste-up and desktop publishing from the editorial perspective, my experiences at Domainer's Magazine quickly became a trial-by-fire in the latter...except that I wasn't in the editorial department anymore. Now I was a production designer.
By now I was familiar with slugs and gutters, with page counts, columns and widows--but now I was introduced to the software behind the publication. Already familiar with Photoshop as a result of my time taking and editing photographs, I was now steeped in programs like Illustrator and InDesign.
My role at Domainer's magazine expanded, once again, with a staff change. With the existing Art Director moving on to other opportunities, the Co-Publishers sat me down and asked a big question:
Was I ready to take on the task, or should they seek out a replacement?
Only through the trust I was given at Milford Magazine would I have ever had the confidence to accept the job. At Domainer's Magazine I functioned as art director for two volumes. I even led the charge in changing print vendors after battling an unacceptable quality issue, resulting in a money-saving reduction of printing costs by 40% after I suggested moving our print production to a trusted vendor in the region.
After three years at Domainer's Magazine, I moved to Scranton to freelance web and design work, moving from a full-time position to a consulting role as a focused on co-administration of my own new webserver, one I've run for myself and my clients since December 2010. (You're on it now!)
Being out on my own for the first time in my professional career meant an expansion of my domain name portfolio, a few tastes of SEO optimization, and a refinement of my knowledge in HTML and CSS. It meant taking on my own web hosting clients, both pro-bono and paid.
I spent six months as a roaming design agent until I came across an opportunity that would underscore my print career: an archivist and print production assistant for HarperCollins Publishers.
My work in 'big four' publishing started in a Scranton office, where I handled digital asset management, versioning out files as well as creating documentation for training and best practices. Expanding on my knowledge of Adobe Suite by cross-platforming on Apple Computers, I managed final cover archival for the general books division and supplied art and marketing departments with files as needed.
Later, as an reprint production manager, I was involved with keeping the HarperCollins' hot titles and backlist libraries available at physical and digital checkouts by coordinating book reprints--often component-by-component--with art departments in two cities and print vendors worldwide.
With a decade in media, five years in magazine, five years in books, and a a growing knowledge in digital media thanks to opportunities with an ongoing side hustle I could never entirely put down, I focused on freelancing once more.
This time, though, I wanted to slim down and reassess. I wanted to pay the bills, pick only projects that interested me, and find time to grow in my personal passions like illustration and fiction writing.
If I'm being honest, paying the usual bills while being choosy was easy. Paying for private health insurance? A different nut to crack. I found the luxury of being choosy on the creative side by picking up a job at UPS.
I only spent 48 hours as a fully-fledged Teamster before I accepted an offer in a supervisory role. While I maintained my server, wrote and illustrated in Philadelphia, I worked as an outbound sort supervisor, managing the contents of ULDs like departing trailers and air containers.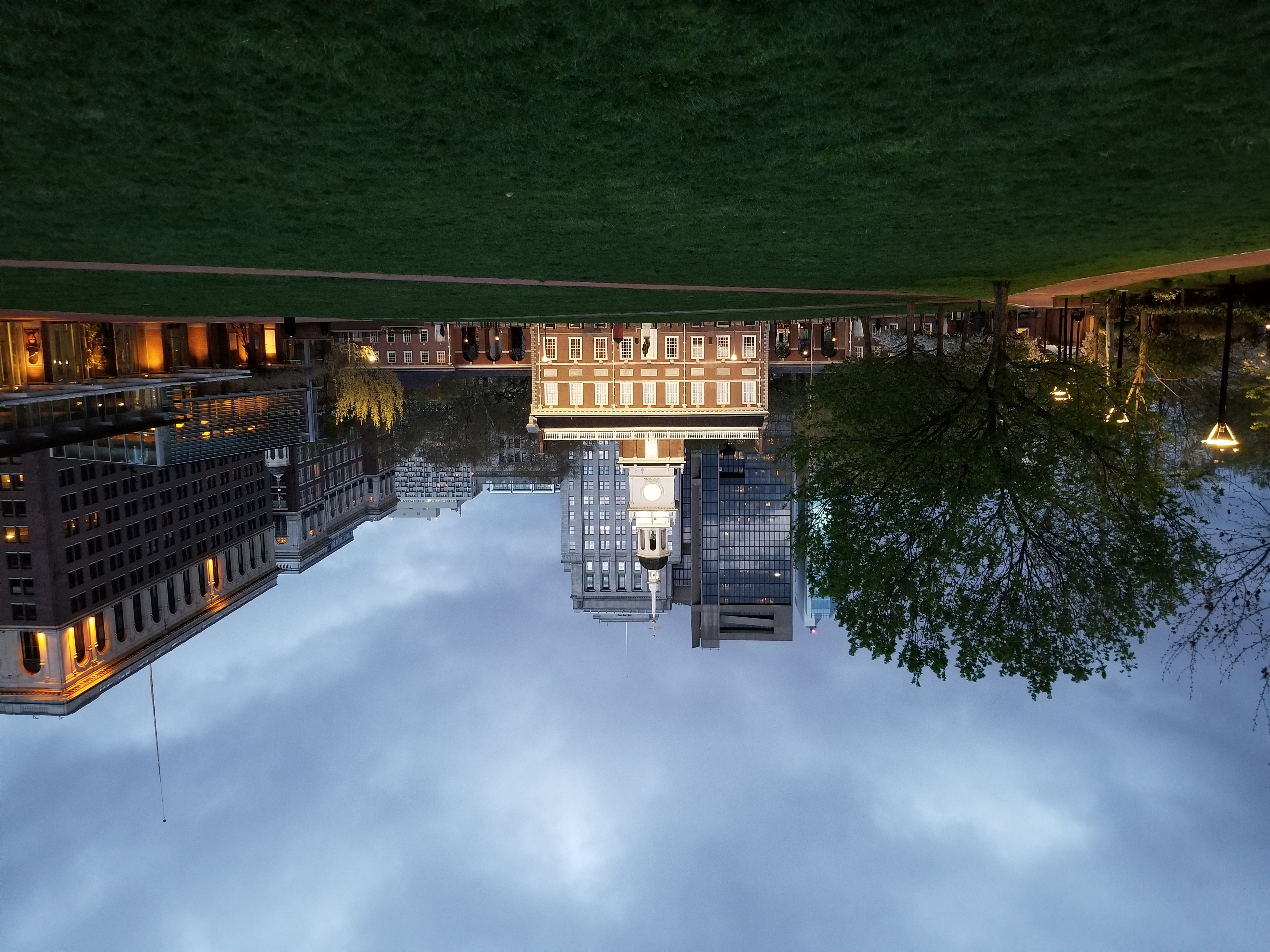 I took advantage of UPS' educational assistance to update my digital design skills at Sullivan University, experiencing life as an outbound supervisor at the impressive Worldport facility in Louisville.
I can't overstress how important UPS' management education was to gaining a new perspective on time management and a culture of cooperation that goes above and beyond stiff action items on a static list.
While I enjoyed Worldport, my wife and I were engaged in starting a business that married our respective skills in e-commerce and design. I wanted to free up my midday time to work this and some other freelance projects, and I happened upon another opportunity directly across the runway at SDF--an early-mornings position with FedEx.
I took on management responsibilities again at FedEx, this time as a Flight Ramp Agent. After working in sort operations and departing containers at UPS, I was working ramp and flight operations at FedEx, noting the strengths of each and bringing a new mastery of personal time management and creative problem solving back to my design desk.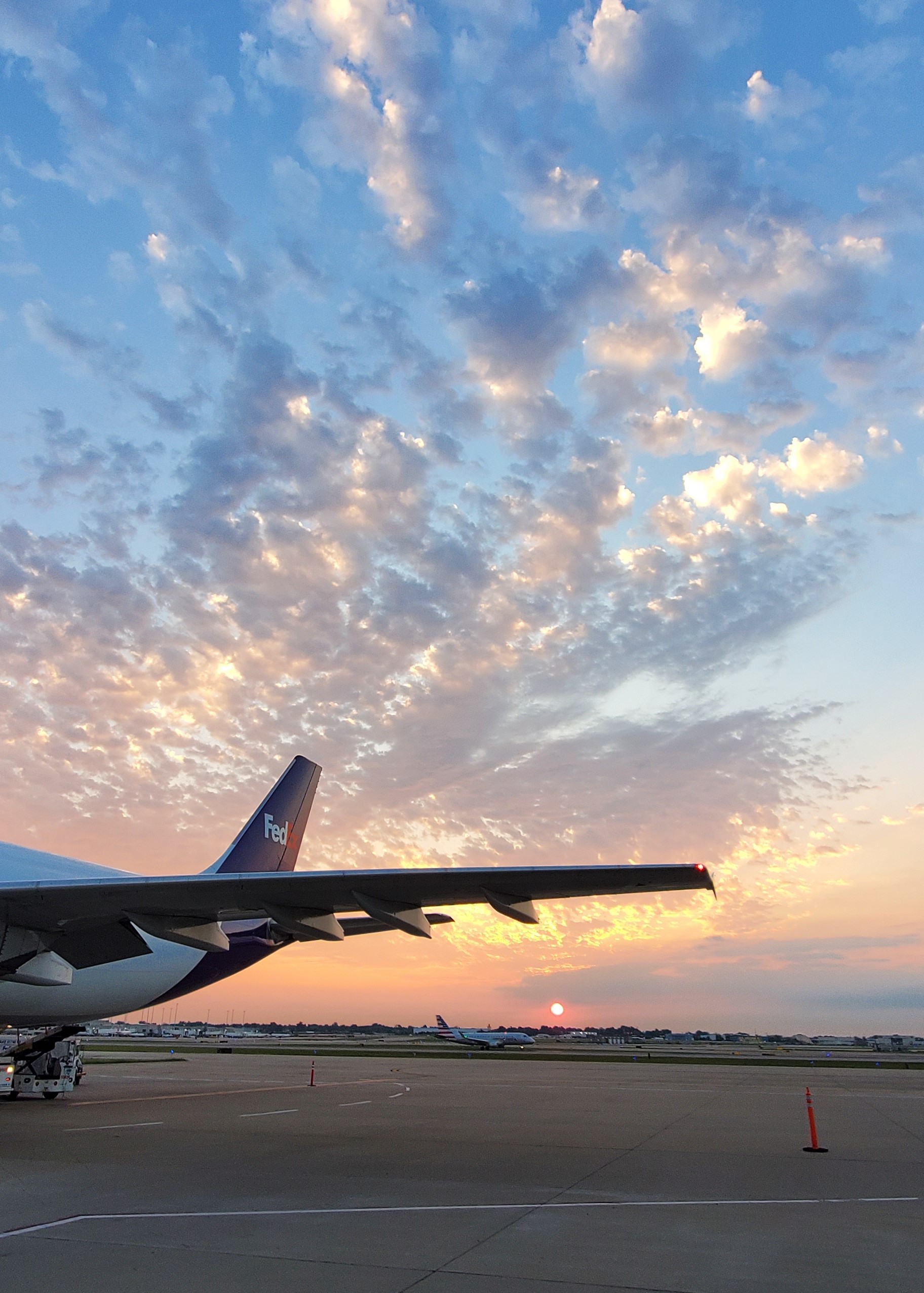 During my time at FedEx, my wife and I conceived our first product, and our first child! Both were slightly overdue, but one came out great--and the other was perfect. (If you're either a parent or anyone who's ever been a project manager for product design, you know which is which.) Though I'd finished my first manuscript almost a dozen years prior, I published my first ebook--at long last--a few months after my son was born.
Recently, our first vacation since 2020 brought us back east to see our families again, and after three years in Louisville as homeowners, business-starters, and now a young family...we wanted to go back.
Inspired by the fresh, forested air of Northeast PA, the priority of family and our easy admission that we missed just about everything about Pike County except the cold, we knew that our three-year incubation in the heart of America's two-day shipping artery was over.
With fate's blessing, we sold our home in record time. Geographically, I'm back where I started my media career. Professionally, I'm two decades and three businesses deep into the passions that engage me.
A selection of Publishing and Tech Professionals found on LinkedIn endorse my applied knowledge in:
experiences in production